Buy a Visa credit card/Pre-paid credit card from SpendOn
If you need a fast and easy way to make a payment on RealEscort you can buy a SpendOn credit card.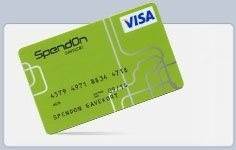 SpendOn offer a credit card solution you can buy at a local
REMA 1000 Norway
store near you.
It is very easy, just go to the shop and buy a credit card with the amount of 500 NOK or 1000 NOK :-)
It's called a Pre-paid credit card, or Gift Card.
You can use it like a normal credit card in local shops on the internet, and on RealEscort.
Buy multiple cards, and then use
RealEscort wallet
to load the money from all your cards to your
RealEscort wallet
, then you use wallet to pay, easy :)
Look below where you can buy SpendOn card from
Norway SpendOn:
SpendOn Norway Website
Buy SpendOn card here.
REMA 1000 Norway, Find a shop close to you, click here
Fees and limits from SpendOn
Fee to buy card - 39 NOK
3 Transaction free
(after 3 transactions 3 NOK per transaction, so the 4 time you want to pay and lets say you have in balance left 500, you can pay a maximum of 497 NOK! else you will get a message that say Payment declined (Insufficient funds.))
Service charge (commission) for purchases not in currency of card - 2%
Management Fee (applies 7 months after activation) - 10 NOK per month
Fee for any replacement card - 125 NOK
SMS Fee (check balance, retrieve PIN etc.) - 5 NOK
Fee for redemption/termination - 75 NOK